2013 SCHEDULE OF EVENTS
THURSDAY August 29th, 2013
7:00 p.m. Cowboy Mounted Shooters Eliminator/Rifle-
Pahaska TeePee Ranch
8777 FM 2828
Bandera, Texas 78003
ADMISSION FREE
FRIDAY August 30st, 2013
5:30 p.m. Cowboy Mounted Shooters -
Pahaska TeePee Ranch
8777 FM 2828
Bandera, Texas 78003
ADMISSION $5.00
Mansfield Park
7:00 PM Circle of Life PowWow –
ADMISSION $5.00 THREE DAY PASS
FREE PARKING
7:00 p.m. Grand Entry Circle of Life PowWow
8:00 p.m. Gourd Dancing & Intertribal Dancing
Living History Exhibits
A DAY IN 1800'S TEXAS
BUFFALO SOLDIERS
Mansfield Park
7:00 pm Ridin the River Cowboy Church
Presents
Hoof & Foot
Horseless Ranch Rodeo
Gates Open at 6:30 p.m. Rodeo at 7:00 p.m.
Admission by Donation
9:00 p.m. Welcome to Bandera Dances
(See Kings of Western Swing Schedule TBA)
The Chiken Coop
Longhorn Saloon
11th Street Cowboy Bar
SATURDAY August 31st, 2013
Heritage Plaza
9 a.m. Cowboy Breakfast Biscuits 'n Gravy
Campfire Coffee
10 a.m. Dedication of Texas State Historical Marker
For
BANDERA, COWBOY CAPITAL OF THE WORLD
Court House Lawn
9:00 a.m. Arts and Crafts Fair Opens
9:15 RATTLE SNAKE RIDGE
BANDERA CATTLE COMPANY
9:15 COURT HOUSE STEPS
Lowe's Food Store Parking Lot
SPONSORED BY
LOWE'S MARKET &
BANDERA RIVER CITY HOSPICE
9:00 a.m. Cow Patty Bingo -
EL JACALITO BREAKFAST TACOS FOR SALE
Down Town Bandera - Main Street
11:00 a.m. Longhorn Cattle Drive and Celebrate Bandera Parade
Court House Lawn
12:00 Noon Front Steps of Court House
12:00 Noon Music Hall of Fame Stage opens -
12:00 Duke Davis and Buckshot
1:45 Rattle Snake Ridge
Lee Haile Story Teller
2:00 pm Bandera Cattle Company
2:15 Duke Davis and Buckshot
3:00 Celtair String Band
3:45 Rattle Snake Ridge
Lee Haile Story Teller
4:00 Bandera Cattle Company
4:15 The Gibson Sisters
5:00 Rattle Snake Ridge
Bandera Cattle Company
5:15 The Gibson Sisters
Mansfield Park
12:00 Noon CIRCLE OF LIFE Intertribal Powwow Grand Entry
Admission $5.00 Three Day Pass
Free Parking
Optimist Park (behind the Library)
1:30 p.m. Twin Elm & Texas Rose Realty Little Wrangler's Rodeo -
- Mutton Bustin',
Bring the kids - ribbons for everyone! -
MANSFIELD PARK
7:00 pm WILD WEST SHOW
8:00 p.m. NATIONAL PROFESSIONAL BULL RIDER'S CHALLENGE
HOTTEST 8 SECONDS OF THE YEAR
Admission $15.00 Adults, $10.00 Seniors and Military with I.D.
Box seats that seat 6 - $100
Children $6.00 ages 6 to 12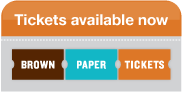 AROUND TOWN
9:00 p.m. Kings of Western Swing Concert Series
(See Kings of Western Swing Schedule TBA)
11th Street Cowboy Bar
The Chiken Coop
The Longhorn Saloon
SUNDAY September 1st, 2013
City Park
9:00 a.m. Western Heritage Cowboy Church Breakfast
9:30 a.m. Western Heritage Cowboy Church Services
FEATURING THE WESTERN HERITAGE COWBOY CHURCH BAND
Courthouse Lawn
10:00 a.m. Arts and Crafts Fair Opens –
12:30 Noon Music Hall of Fame Gospel Stage opens - Courthouse
12:30 Almost Patsy Cline Gospel Trio
1:30 Rattle Snake Ridge
Bandera Cattle Company
2:00 The Almost Patsy Cline Band
3:15 Rattle Snake Ridge
Bandera Cattle Company
3:30 The Almost Patsy Cline Band
4:30 Rattle Snake Ridge
Bandera Cattle Company
– Mansfield Park
Admission $5.00
Free Parking
10:00 a.m. PowWow Native American Church
12:00 Noon Intertribal PowWow Opens – Mansfield Park
Around Town
3:00 p.m. Kings of Western Swing Concert Series
(See Kings of Western Swing Schedule TBA)
The Chiken Coop
The Longhorn Saloon
11th Street Cowboy Bar
Mansfield Park
7:00 p.m. National Professional Bull Rider's Challenge -
Admission $12.00 Adults, Seniors and Military with I.D. $10.00
Children 6 - 12 $6.00
Box Seats that seat 6 - $80